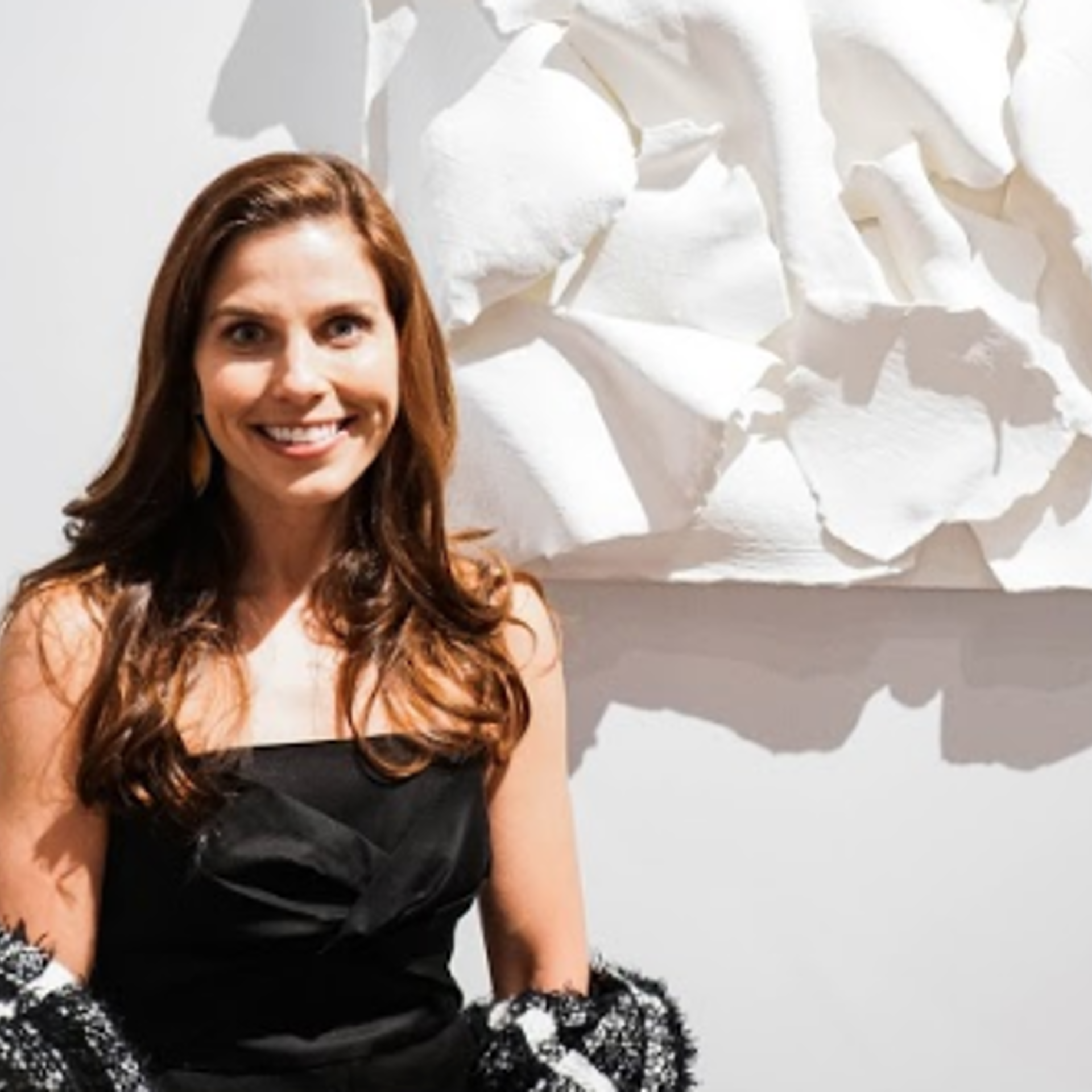 Self-described as "introspective to a fault, yet equally playful", Laura Clark considers her work an ongoing study in contrast and a direct reflection of her layered personality. Laura was first introduced to hand-building with clay as a student of Auburn University's Fine Art program, and was immediately captivated with this medium and the opportunity it allowed for expressing her artistic vision in three-dimensional form. Her continued study in Italy further solidified a love of art history and a fascination with the elaborate draping characteristic of classical sculpture. A similar elegant fluidity characterizes her contemporary sculptural work. With an emphasis on movement, balance, and texture, both her paintings and organic forms possess a serene soulfulness.
Laura particularly embraces the collaborative process between artist, designer and client and finds great joy in the personal relationships formed through these commissions. "I want those I create for to be deeply connected to their finished piece. Accomplishing that requires a certain degree of knowingness between artist and collector. I consider a commission both a high calling and a humbling invitation."
Laura is currently represented by Buckhead Art & Company in Atlanta, Georgia and Quogue Gallery located at the East End of Long Island, New York. Quogue Gallery introduced Laura's work to the Hamptons and the international art community at the 2019 Art Market + Design Fair held at the prestigious Bridgehampton Museum of Art. She continues to receive repeat invitations to exhibit her work at notable art shows throughout the SouthEast including The Harding Art Show in Nashville, Tennessee and Spotlight on Art in Atlanta.
Prior to beginning her journey as a professional artist, Laura lived for brief stints in Europe, Asia, and in Tanzania, Africa teaching art classes to school-age children. Her oversees travel and the memories of these experiences continue to inspire her present-day work. Laura and her husband, Will, have been married for 17 years and raise their two beautiful children a short distance from the home where she grew up. Her work has been featured in Southern Living, Better Homes & Gardens, The Cottage Journal, Atlanta Homes & Lifestyles, Birmingham Magazine, Birmingham Home & Garden, and the hardbound book, Cottage Style - A Palette of White.
Read More